Hello everyone! How have you been? It must be very hot! Don't worry! Snowball has recommendations of positive drink shops for you. Of course, Snowball recommends positive drink shops based on our human rights score. The score indicators include whether they support human rights and whether there is negative news or not. Read more about Snowball's human rights score
Please give these drink shops a try and let's do conscious consumption together.
1. Ching Yuan Taro Balls(清原芋圓)
Google maps: https://goo.gl/maps/sjeBvXnMk1rDVoFQ8
Qingyuan Taro Balls is considered a new store, and it was just established in 2015. The story of its establishment is very special. There is a boy who has big dreams. He was originally an engineer in a technology company, but didn't want to lead a boring life every day. So, he used his spare time to do online photography, open stalls along roadside and night markets, and even open a breakfast shop. He did not know what he wanted to do, he was unclear about his future goals. Then, one day, when he went to Jiufen (九份), a bowl of smooth and tender taro balls awakened some taste in his memory. It turned out that his parents had brought him and his younger brother there to eat the same bowl of taro when he was a child. A round taro ball, which taste is buried deep in the corner of his heart, represents a bowl of happiness. After that, he had a new idea for the taro balls to be transformed like pearl milk tea.
Facts about Qing Yuan Taro Balls: This shop does not have an overseas franchise. In 2019, employees of Qing Yuan Rehe shop collaborated with various other parties in a charity event during winter. They visited local homeless communities on a winter night to distribute supplies in a gesture to help under-privileged groups prepare against the upcoming cold weather.
Recommended drink: Purple Taro Drink 紫芋波波沙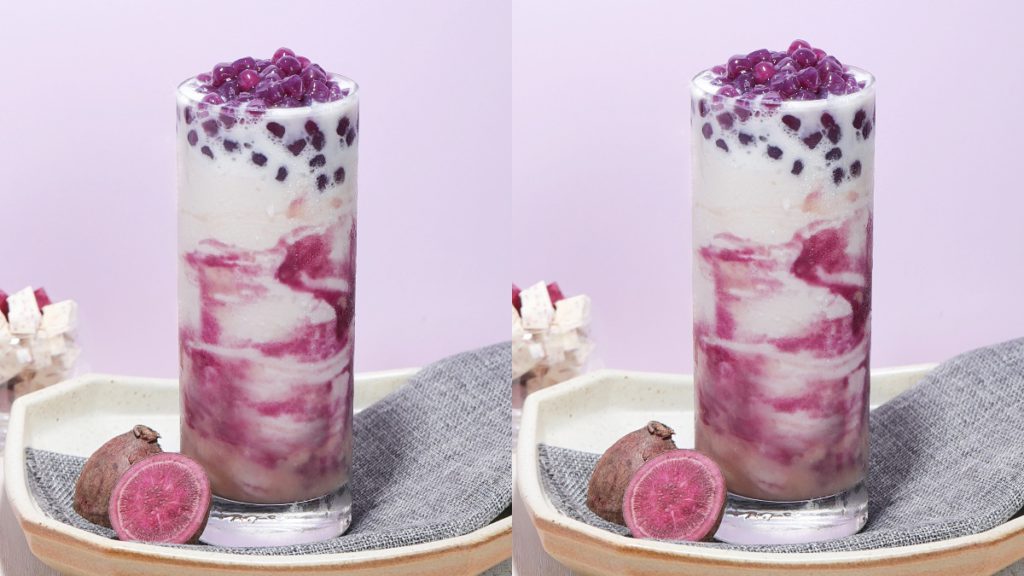 Picture source: https://images.app.goo.gl/euJHowtXvq7qrbyd7
2. Jenjudan (珍煮丹)
Google maps: https://goo.gl/maps/1yStyuCnV7MnBJRL7
Who doesn't know Jenjudan? Of course, everyone knows! right? Established in 2010, in Shilin (士林) It is named after martial arts movie star Donnie Yen. Jenjudan is very well-known for its brown sugar bubble teas.
Facts about Jenjudan: Jenjudan does not have a branch in China. Currently, Jenjudan has stores in Cambodia, US, Taiwan, Canada, Japan, South Korea, Hong Kong, Macau, Malaysia and Australia.
In order to thank the frontline medical and police personnel who worked hard to fight the pandemic, Jenjudan sent out drinks in the emergency department of National Taiwan University Hospital, Taipei Hospital of the Ministry of Health and Welfare, Kaohsiung Chang Gung Memorial Hospital, and Shipai Branch of the Taipei Fire Department on the 21st. A total of 1,000 cups were sent out.
Recommended drink: Brown Sugar Milk Tea (黑糖珍珠鮮奶
Picture source: https://images.app.goo.gl/ocs2pFiqLe4g9Whz7
3. 50 Lan (50嵐)
Google maps: https://goo.gl/maps/4gXuLCsAeMYZdSh7A
50 Lan is a famous drink shop in Taiwan. It has more than 600 branches throughout Taiwan. It was founded in 1994 and started selling juices, light drinks and chicken cutlets. You can find this shop almost everywhere.
Facts about 50lan: In overseas, everyone knows 50 Lan's by different names: "KOI Thé" and "1點點"(1 dian dian), which were created by the North District agent and the 50Lan creator's sister. Therefore, 50 Lan actually has no overseas franchise or branch. Recently, there are counterfeit 50Lan stores in mainland China, Hong Kong and other regions that are not related to the original 50Lan.
They sell many types of drinks, for example: juices, milk teas, coffee lattes, black teas, and etc. However, they have a specialty drink named: 1號 (Number 1) Why is it called exclusive? Because it is only available in Taipei branches. So, go pack your bags to Taipei!
Recommended drink: Number 1 (1號)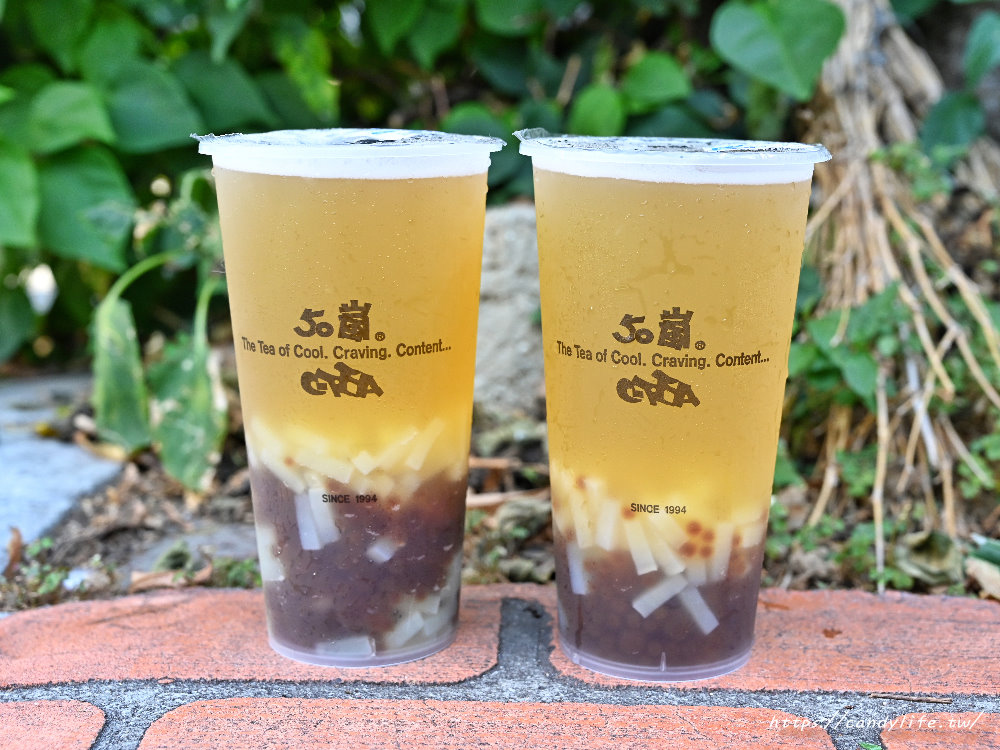 Picture source: https://images.app.goo.gl/hQoV78nD3QaoZwUj9
4. Unocha (烏弄)
Google maps: https://goo.gl/maps/Pw5AKfsu1Xfii7Ev6
Unocha's birthday is the same as Taiwan's birthday (October 10, 2011). They originated in Kaohsiung and later expanded to Tainan. Unocha is a brand which was built from scratch, and it is the founder's life's ambition to keep it. Unocha does not have to be the number one franchise, but must be number one in quality. In 2019, Unocha opened stores in Taichung and Taipei. They emphasize returning to have more natural teas and encourage customers to try pure tea without sugar.
Facts about Unocha: They have no branch in China. Then, the Belgian ITQI (International Taste & Quality Institute), known as the "Michelin in the food industry", announced the results of the 2019 evaluation recently. The "Unocha" hand-made drinks from Kaohsiung , "冬片仔、金萱烏龍", won the award of 2-star evaluation medals, establishing the international name for Taiwan's Tea.
Recommended drink: Mingjian Township (名間鄉冬片仔)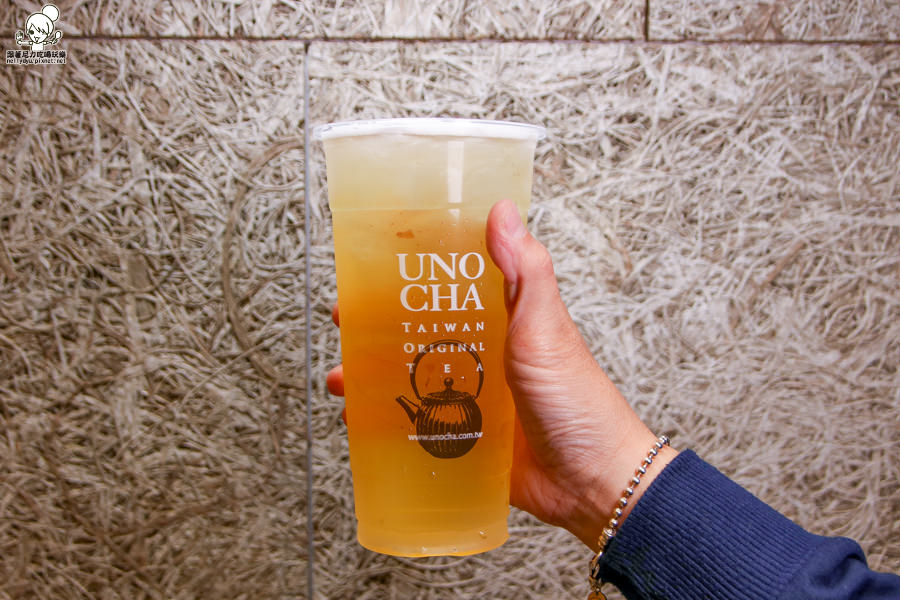 Picture source: https://images.app.goo.gl/XAaWfMNVMo7eeNzC6
5. Chun Shui Tang (春水堂)
Google maps: https://goo.gl/maps/CKUGyq3XV2UBATLL7
Everyone must know Chun Shui Tang! This drink shop is very famous because it is well-known as the original creator of bubble tea. They originated from Taichung.
Facts about Chun Shui Tang: The founder of Chun Shui Tang believes that if we want to protect the brand, we need to think about their sustainability. He intends to protect Chun Shui Tang as a private entity. He wants to strengthen the value of his brand. Therefore, they have no overseas franchise. If you want to drink Chun Shui Tang, then you must go to Taiwan!
Recommended drink: Original Bubble Tea (珍珠奶茶)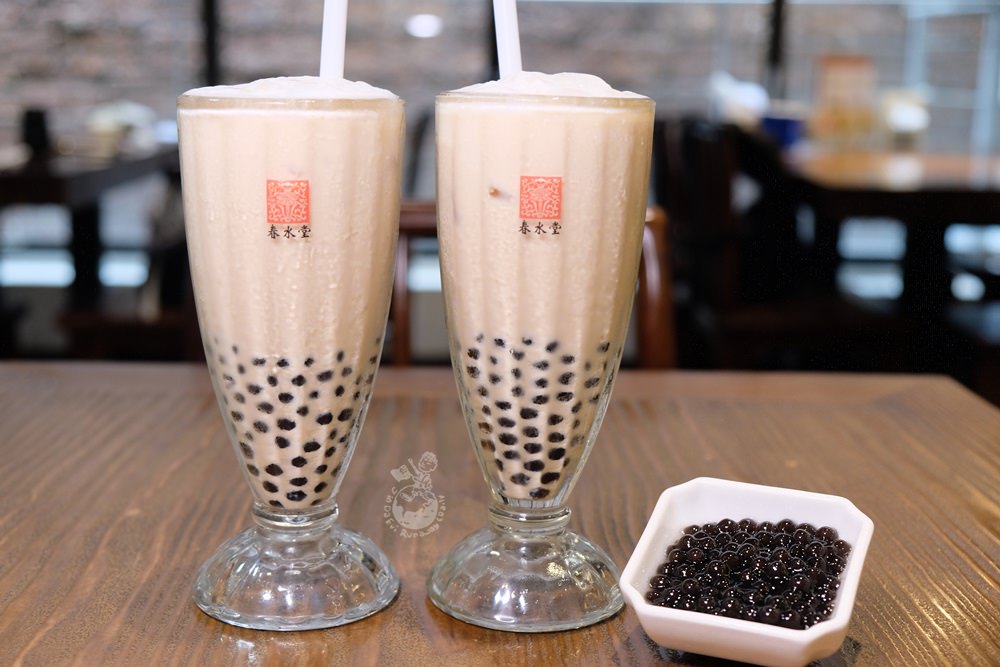 Picture source: https://images.app.goo.gl/oMLuQSQE11QHiwLFA